Case Study: Women In Business Education
Lisa Leander is the Founder and CEO of Women in Business Education. She wanted to build a global community to champion women in business academia and bring together people looking to create diverse leadership and gender balance in business schools.
Some of the more interesting problems we solved together:
The WiBE Membership site had to allow Lisa to curate her membership list-- she needed to be able to approve members after they applied, but before being accepted.
Lisa was already hosting successful Zoom webinars and needed to be able to integrate those webinars into a per-Membership event calendar.
The course needed to be mobile-friendly and open 24/7, to allow busy academics to join anywhere, anytime. Archived webinars allow members to view when it's convenient for them.
Lisa needed to launch quickly and grow her membership in the future. Paid Memberships Pro and Memberoni allowed a rapid-fire 10-day development schedule, leaving much of the content to be built after the membership was cash-flow positive.
Lisa says...
I used Reidy Brown to launch my new membership site and I couldn't have picked a better partner.  From day one she gave exceptional advice on strategy and based on her recommendations I landed up changing from my original tech tools to ones that would better meet the needs of my audience.  She knows her stuff when it comes to memberships.  She has extraordinary patience as she fine tuned every detail and she well researched any bugs that popped up in the code with an immediate answer or result.  Day or night Reidy responded to urgent requests and we were able to launch in about 10 days from start to finish.  I have a beautiful site that will grow along with the membership.  I highly recommend Reidy.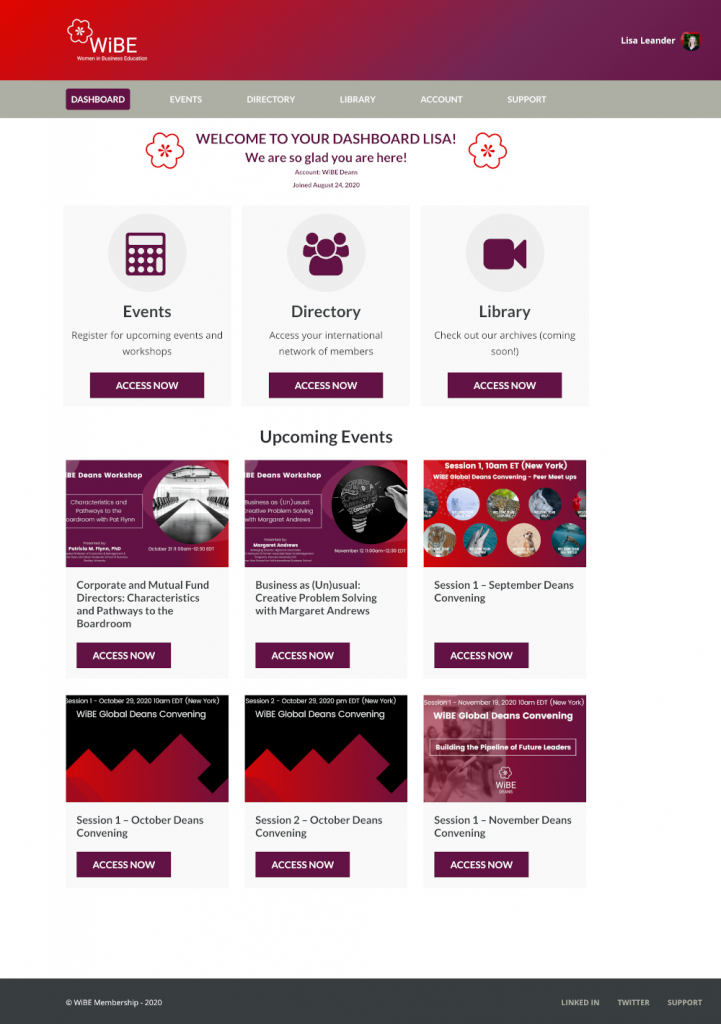 From the Membership Site...