Case Study: Handmade Parenting
Lisa Weiner is a certified Simplicity Parenting Counselor and Family Coach. She's been offering parenting courses locally for years. She also travels to present Simplicity Parenting workshops-- and people across the country have been asking if they can take her parenting courses as well. She needed a way to recreate the vibrant, interactive class experience for students across the country (and in different time zones).
Some of the more interesting problems we solved together:
Handmade Parenting needed a design facelift to reflect the simple, handmade feel central to Lisa's philosophy.
The new design had to make it easier for people to find her course and coaching offerings, but keep her blog content front-and-center as well.
The course needed to be mobile-friendly and open 24/7, to make it easy for parents to participate when (and where) it's convenient.
An online forum lets parents ask Lisa questions during her daily "office hours" online, but perhaps more importantly, it brings class members into a supportive parent community. 
Weekly Group Coaching calls via Zoom video conferencing brings the whole group together to ask questions and get one on one support from Lisa. For parents with scheduling conflicts, the calls are recorded and posted for later viewing.
Short daily videos and homework assignments based on Lisa's local Simplicity Parenting 101 course presentations bring the flavor of a live class into people's homes.
Lisa says...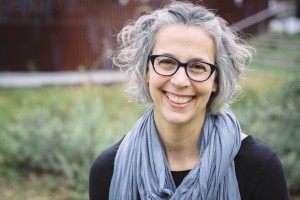 I'll take this opportunity to say that working with you has far surpassed my expectations; I honestly don't feel like I can thank you enough for your: patience, clarity, knowledge, creativity and flexibility to name just a few of the things I have so appreciated. I started into this venture with a lot of anxiety and overwhelm and, with your support, have felt like I have learned so much and really grounded into the experience in a really powerful way! Thank you!